The Community Chef is a pop-up, fun and unique way to make a difference by putting you to the challenge of cooking a delicious meal for a community in need. An interactive, challenging, learning experience that combines chefs from leading restaurants and sees you battle other teams to cook your best meal yet. The Community Chef slots into existing feeding initiatives that give back a gourmet meal freshly made with fresh and with love.
HOW DOES THE COMMUNITY CHEF WORK?
ICEBREAKERS
To get us nicely aquainted we start with a series of introduction exercises.
TEAM SPLIT
The group will be split up into to separate teams to battle it out for the best dish
STEP BY STEP COOKING CLASS
With a provided recipe, the featured chef will guide teams through the perfect meal
FUN CHALLENGES THROUGHOUT
Every step of the way there will be fun challenges to earn extra points, privileges and bragging rights
TOTAL SCORES & PRIZE GIVING
The head chef will total the scores and announce the winner of the day
WELCOMING OF COMMUNITY
Before service we welcome the community, introduce ourselves and thank them for coming through
SERVICE
Teams will assist with serving members of the community the delicious food they've made
FEATURED CHEFS & RESTAURANTS
DOM RIVET
ALFORNO RISTORANTE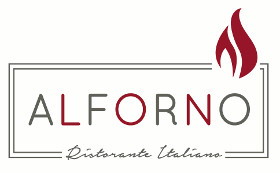 Dom Rivet is the owner and head chef of Alforno Ristorante in De Waterkant, Cape Town. He has been proactively involved with Call 2 Care for over 2 years and passionate about giving back to the South African Community.
​
On the day you will have the pleasure of replicating a signature pasta dish from Alforno Ristorante, and no only be able to give a delicious meal to the community but be able to walk away with a few culinary skills too!
PREVIOUS EVENTS BY THE COMMUNITY CHEF
UKUKHANYA KWELANGA
SISEKO EDUCARE
GUGULETHU
Community Chef will take place in a safe ECD building in Gugulethu called Siseko Educare that is in Call 2 Care's care.
Penny, the mother of Ukukhanya Kwelanga Soup Kitchen (NPO 198-977), runs her operation at Siseko Educare every Wednesday, Thursday and Saturday. She feeds about 100 people usually out of the goodness of her heart and own pocket.
This rate includes:
- Facilitation and guidance from a leading restaurateur
- All ingredients and materials required to cook the meal
- A recipe you can take home
- A meal for 100 people
- A meal for you to take with you or eat on site
- Refreshments
- Prizes for winning teams
- A once in a lifetime experience in the heart of a local community
- Support for Call 2 Care educational projects and events
This rate excludes:
- Transport
- Additional items of a personal nature