April 2019 update - our progress to improve lives through education and volunteer opportunities


From launching The iGardi Project at Unakho home for abandoned children and Thembani High School to supporting incredible social enterprises as part of our socially conscious events and much more.... our team are now more determined than ever to work harder to improve lives. We invite you to contribute and walk with us on this journey - the reflection on the impact to the lives improved through education is always so phenomenal. 
Love the Call 2 Care team xx 
The iGardi Project is born at Unakho home for abandoned children
In Q1, Call 2 Care were set to make a difference at Unakho who cares for 33 orphaned children in Gugulethu. Although these children have no parents to call their own, Julius and Irene Bonang care for the children as if they were their own. They house, feed, wash and aim to find a loving family for these children. Thanks to the generosity of PPECB CSR initiative, the Call 2 Care team were able to implement our water wise vegetable gardens and have already completed 4 educational community workshops that focused on the olla pott irrigation method, square foot gardening, companion planting, pest management, all things cabbage family and vermiculture. Learn more and track our progress to improve lives through education at Unakho by clicking here. 
The Power of Social Enterprises in Langa - a socially conscious event for YPO


The socially conscious event featured powerful social enterprises in Langa who are contributing to uplifting the vibrant community. Conceptualised and delivered for YPO's spouse program, learn more about these incredible social enterprises by clicking here.
The Philile Project's second year launched at Siseko Educare


Our second-year after school program at Siseko Educare has launched. For primary and high school children in vulnerable communities, The Philile Project provides an after school program that improve lives through education by focusing on a curriculum rich in positive psychology, physical activity, environment learning and a strong focus on developing 23 character strengths and values (Peterson and Seligman, 2004).
Incredible harvests made at Siluncedo Educare & Charlestonhill Secondary




We are so proud of the staff at Siluncedo Educare and students at Charleston Hill for the continuous, incredible harvests. Look at this harvest of beetroot, parsley, leeks and chives. The kitchen staff were so proud and were excited to prepare the food for storage as covered as covered in our earlier workshop. 
View the video below to see the incredible harvest at Charleston Hill Secondary School and scenes from our outdoor educational workshop.
The Cape Town Chef's Table - a socially conscious event for YPO


"Call 2 Care had the honour of conceptualising and delivering the socially conscious event in true YPO style, where guests embarked on culinary journey to connect, network and engage with the individuals behind phenomenal socially conscious initiatives." Alexandrynna Audagnotti, Head of Operations at Call 2 Care. Learn more about the program by visiting by clicking here.
The iGardi Project is born at Thembani Primary School


Ending the incredible month of March, the Call 2 Care team completed implementing The iGardi Project's water wise vegetable gardens at Thembani Primary School and we are now moving forward with hosting weekly educational workshops to ensure lives are improved through education by equipping the students and staff with the skills needed to grow vegetables sustainably.
Paint & Sip events coming up


FUNraisers that help us on our mission to improve lives through education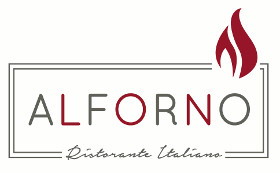 PAINT & SIP AT ALFORNO Uncork your creativity! Along with an amazing art lesson, you'll get a canvas, paint, brushes, a delicious meal, and of course a free glass of wine (over 18's).
Date: Tuesday 7 May 2019 at 7pm - 10pm Venue: Alforno Ristorante at the Cape Quarter (Green Point)
Click here to purchase your tickets. Remember, as a monthly contributor to improving lives through education, you qualify for up to 10% off when you book your seat to our upcoming Paint & Sip events online. This is just a small token of our appreciation for contributing to our journey.
Cape Town Volunteer Opportunities
Join us on our mission to improve lives through education
VOLUNTEER AT SISEKO EDUCARE Date: 5 & 26 April 2019 at 3:30pm - 5pm Venue: Siseko Educare (Gugulethu) FB link: Click here
VOLUNTEER AT CHARLESTON HILL Date: 8 & 29 April 2019 at 4:30pm - 5:30pm Venue: Charleston Hill Secondary School (Paarl) FB link: Click here
VOLUNTEER AT THEMBANI PRIMARY SCHOOL Date: 4, 11, 18, 25 April 2019 at 12pm - 1pm Venue: Thembani Primary School (Langa) FB link: Click here
Quarterly Competition


Entries close on the 15th April 2019. We are giving away a soon to be launched Paint & Sip self-starter art kit for our next quarterly competition. The kit includes all quality materials needed including paint brushes, canvas, palette, paint etc. to bring a talented artist's featured masterpiece to life. As a monthly contributor starting from only R25 per month, you are automatically entered into all our quarterly competitions.
Call 2 Care is a Non-Profit Organisation located in Cape Town that improves lives through educational outreach projects and socially conscious events while offering a sustainable end to end service to corporates, government, and the general public.