An Incredible Start To The Year | January Newsletter
We hope this year has been incredible so far for you! In January's Newsletter update, we would like to highlight how in 2019, we are moving forward to improving lives through education and invite you to our upcoming Paint & Sip and volunteer events. Lastly, I would also like to share our next exciting competition taking place on the 31 March available to monthly donors who contribute from as little as R25. This is just a small token of our appreciation to those that may a kind contribution towards improving lives through education.
Love Alex Audagnotti and the Call 2 Care team!  xx 
Let the growing begin at Charleston Hill Secondary school


Our 2nd year of the iGardi Project after-school program at Charleston Hill has kicked off where we will be teaching students (via interactive workshops) how to grow vegetables sustainably. We were already blown away when we got to the school after the holidays and did our first harvest for the year together! Click here to read the full story.




Our next iGardi Project implement at Unakho home for abandoned children


Our goal for Q1 is to ensure that the most worthy of beneficiaries are supported and educated on sustainable vegetable gardening powered by The iGardi Project. The Call 2 Care team have set the most ambitious plan to ensure we deliver - if there is a will, there is a way! Click here to read a full introduction to this beneficiary and why our hearts are set out to make a difference at this beautiful beneficiary. Volunteer events will be created soon so we can all share in the work required to make a difference at Unakho.
We are kicking off our after-school program at Siseko Educare
We are so excited about kicking off our second-year after-school program at Siseko Educare. Children in the Gugulethu area are in the process of signing up to our weekly after-school program where they will be provided with a safe, fun, learning environment. Each child is designed a personalised development plan supported by key lesson plans which are currently in design by the Call 2 Care team to ensure we leave a lasting difference.
In February, we are hosting our monthly Paint & Sip at Alforno Ristorante Italiano located at the Cape Quarter and featuring the incredibly talented Marli Steyl as our professional artist who will take guests step by step to replicate her incredible masterpiece, enjoy a delicious meal and of course sip on a glass of wine. The event is only R325 per ticket and all proceeds help Call 2 Care improve lives through education.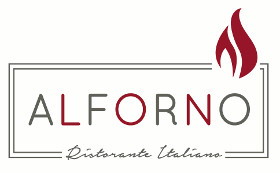 PAINT & SIP AT ALFORNO FT. MARLI STEYL
Date: Thursday 7 February 2019 at 7pm - 10pm Venue: Alforno Ristorante at the Cape Quarter (Green Point) Featured artist: Marli Steyl
Tickets: Click here
VOLUNTEER AT SISEKO EDUCARE Date: 1, 8, 15 and 22 February 2019 at 3:30pm - 5pm Venue:  Siseko Educare (Gugulethu) FB link: Click here
VOLUNTEER AT CHARLESTON HILL  Date: 11 February 2019 at 3:30pm - 5pm Venue: Charleston Hill Secondary School (Paarl) FB link: Click here
As a monthly contributor starting from only R25 per month, you are automatically entered into all our quarterly competitions. Who doesn't like a good competition? Our next quarterly competition is taking place on the 31st March 2019. We are giving away a soon to be launched Paint & Sip self-starter art kit for our next quarterly competition. The kit includes all quality materials needed including paint brushes, canvas, palette, paint etc. to bring a talented artist's featured masterpiece to life. We will post a preview of the kit in our next monthly newsletter.